Suggest badge names for badge extension
We are developing badge extension for AnsPress which may release in 30th of October. We would like your suggestion and ideas for default badge names and when it should awarded.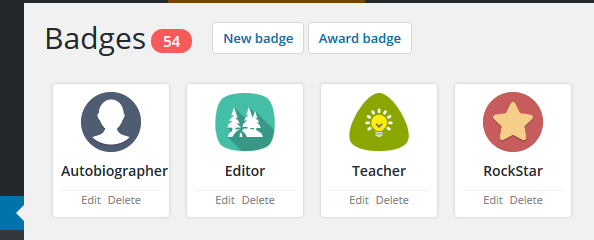 Some existing badges:
– Autobiographer : Completed profile
– Commentator : 10 Comments
– Supporter: First up vote
– Nice Answer: Answer score of 10 or more
– Good Answer: Answer score of 25 or more
– Great Answer: Answer score of 100 or more
One answer will be selected as best and user will get lifetime license of badge extension.
We will always be grateful for all that you have done to help us.
Thanks.