Non Logged in User Cannot Answer
Even with the "non logged in user can ask question and answer" box checked I cannot answer a question when logged out. I can post questions and comments under questions, but not answer. Am I missing something? Thanks! https://storefrontstylist.com/question/whats-the-difference-between-piphany-and-lularoe/
Hello Dan,
I have installed and activated latest version of AnsPress in your site. Page titles can be edited from pages itself (as I see long title in your site).
For allowing anonymous user to answer a question, you have to follow below steps: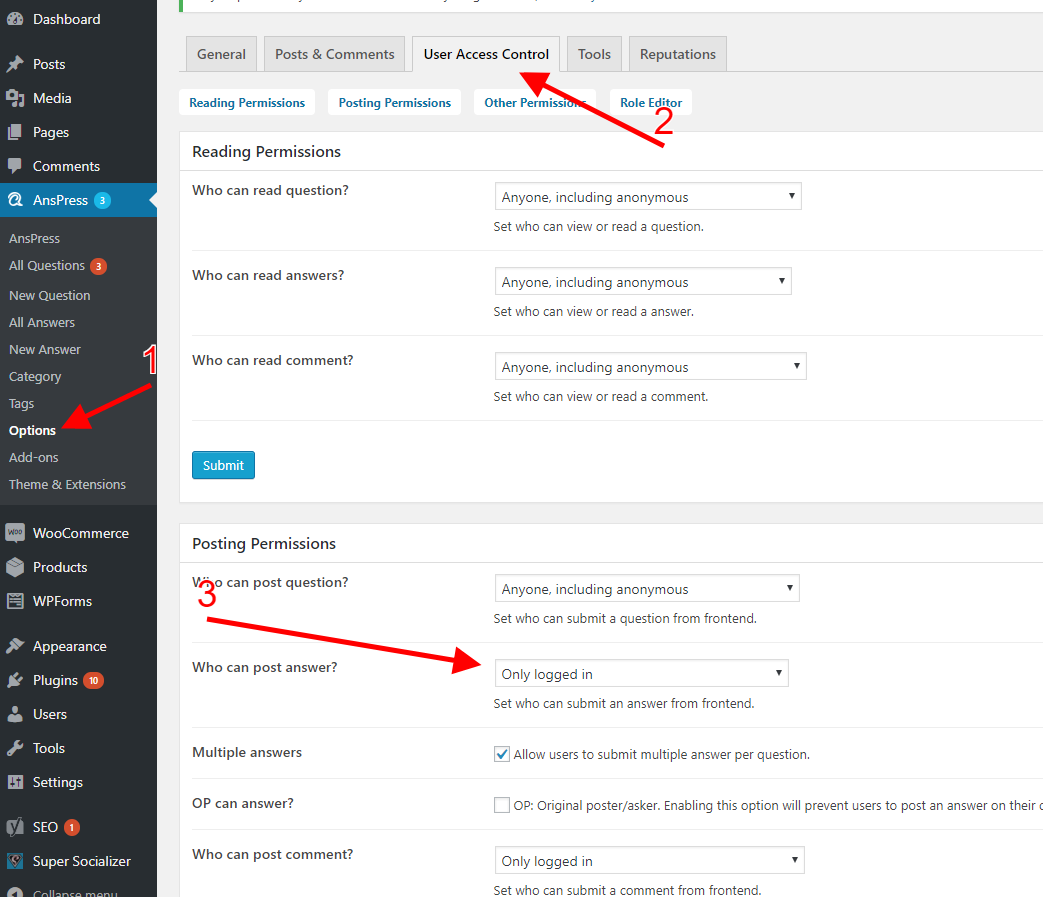 And if you are happy with my support, then 5 star review on wp.org will be appreciated. Thanks
I downloaded the zip file for anspress 4.1.0 -beta.1 and it uploaded but would not activate but gave me this error:
Fatal error: Cannot redeclare class AP_Activate in /home4/danweese/storefrontstylist.com/wp-content/plugins/anspress-4.1.0-beta.1/activate.php on line 19
Hello Dan,
As user access control is already improved in development version so I will not answer this. Consider it as fixed in new version.