Activity feed and syntax highlighter
Hello Friends,
We are happy to announce that we have added activity feed in AnsPress. Activity feed shows all recent activities happening in site.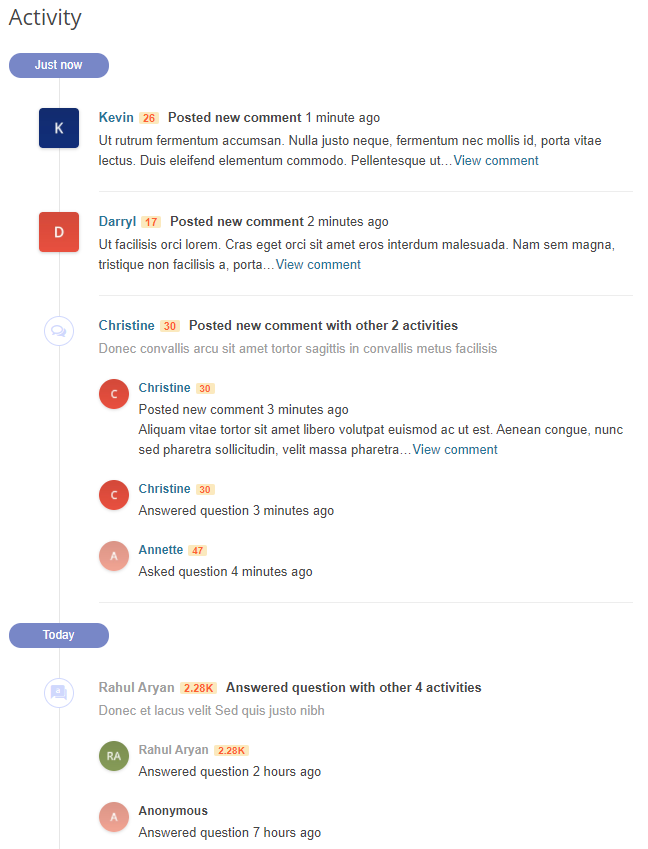 Also added a new addon for syntax highlighting. A live demo can be seen here: Syntax Highlighting. Full list of changelog can be seen on release note. Let us know your thoughts.
Thanks