when ever I click on a question I get 404 not found
when ever I click on a question I get something like this
Not Found
The requested URL /questions/question/roof-ladders-anyone/ was not found on this server.
i have version 4.0.5
this use to work fine, this just started happening recently
I can see all my questions and if I go to the anspress plugin in wordpress I can see the question and answers, but if I try and preview or if I click on the question on the website I get the above error
any sugestions?
Regards,
eric
Hello
I changed the permalink setting in the wordpress settings to postname, and it made it so none of the links in my site worked, so I put it back to how it was.
any other suggestions?
ps. it looks like I should have been using the comment button, instead of the the answer button is there a way I could clean this up?
Hello I went here, since this is where I think you sent me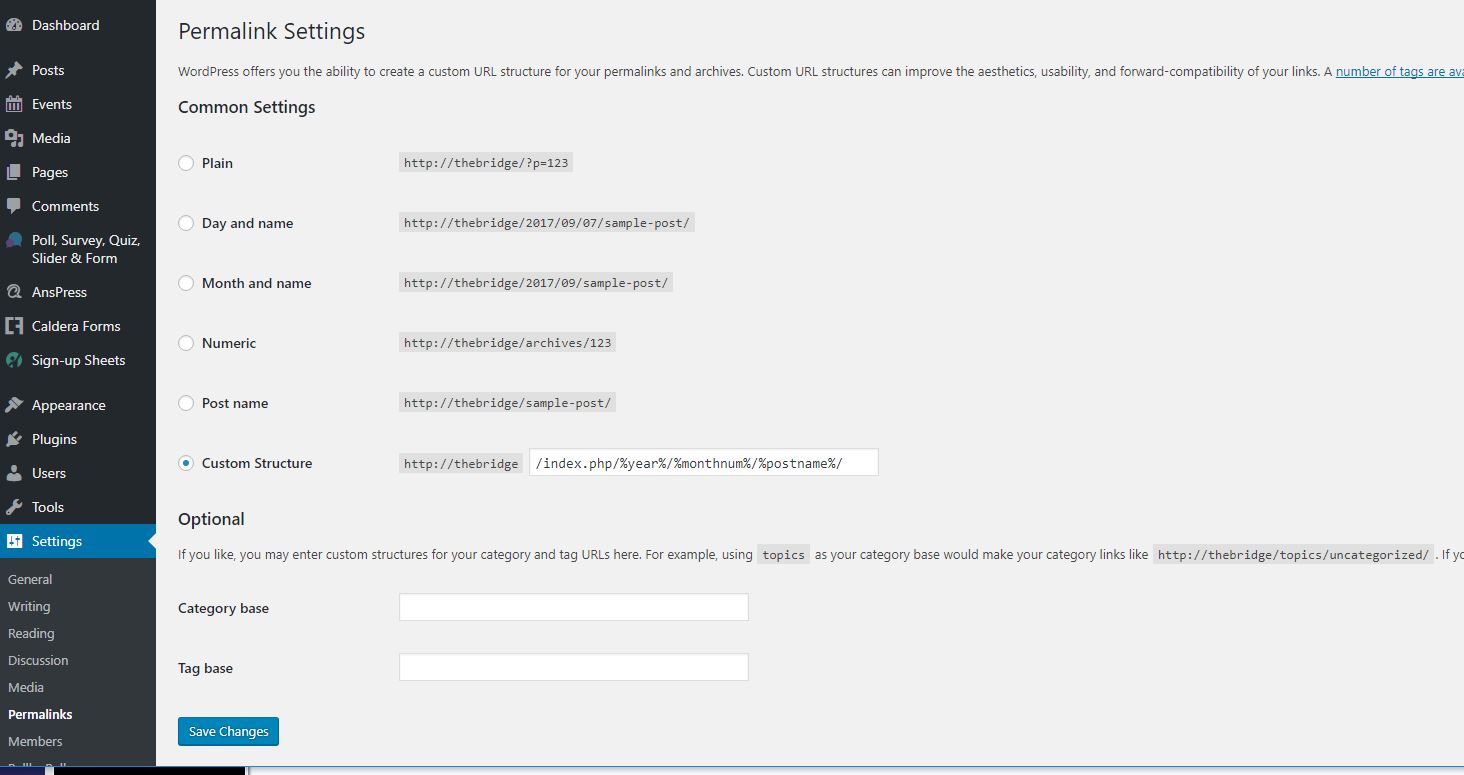 I hit save changes( even though I did not not make any)
I deleted my test question and recreated it, and I am still having this issue
if I go to a question in the anspress and edit it, and click on the permalink I get the file not found

I have tried re-saving the option screen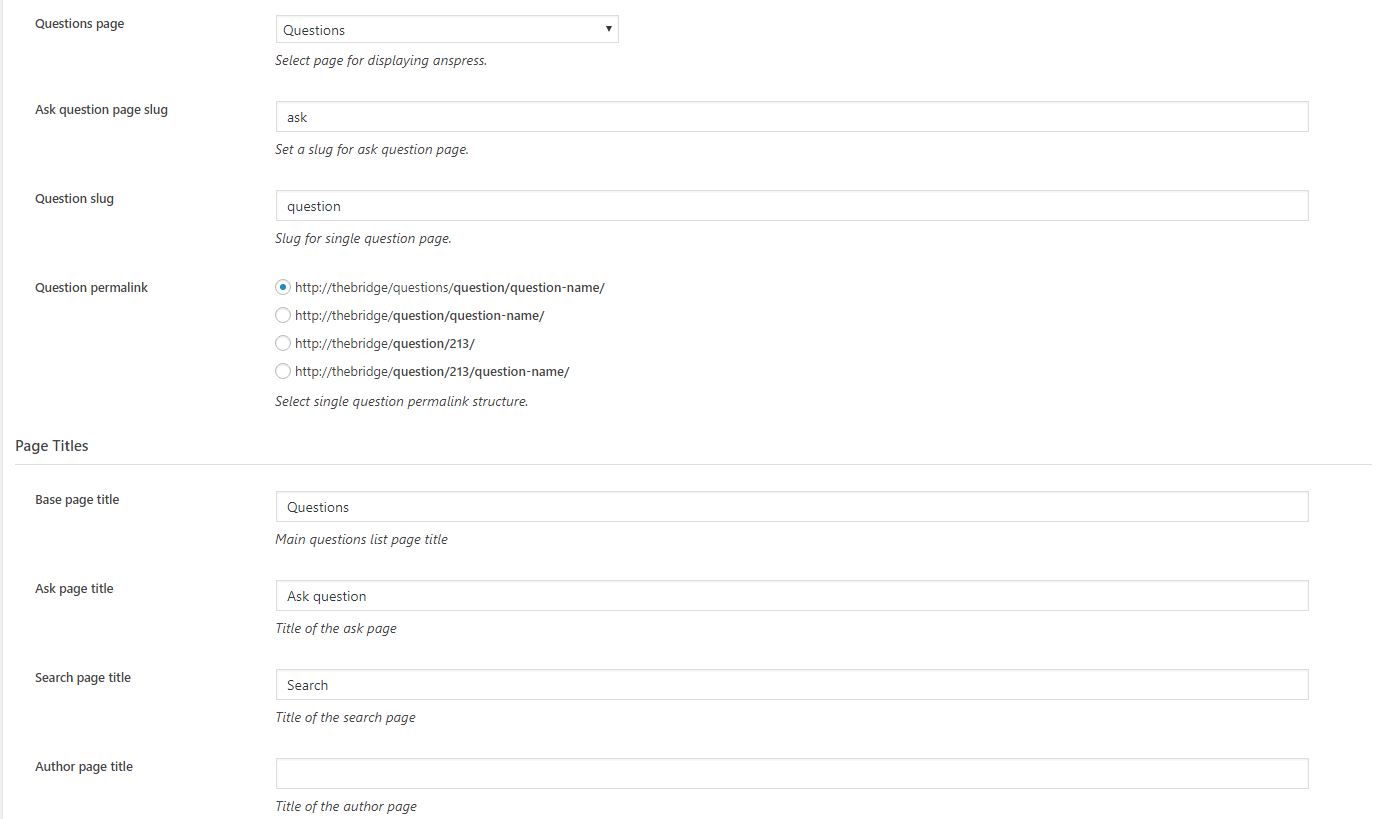 do you see anything amiss on the options page