JS not loading and Error page
Hello,
I have 2 problems
 I can only access to question list http://domainname/index.php/questions/ … For all other pages, I have a 404 Error – Not found.
When I try to create a new question, it's not possible to edit description (text area)
Also, my js file is not loading.
Please, how to fix it.
Kind regards,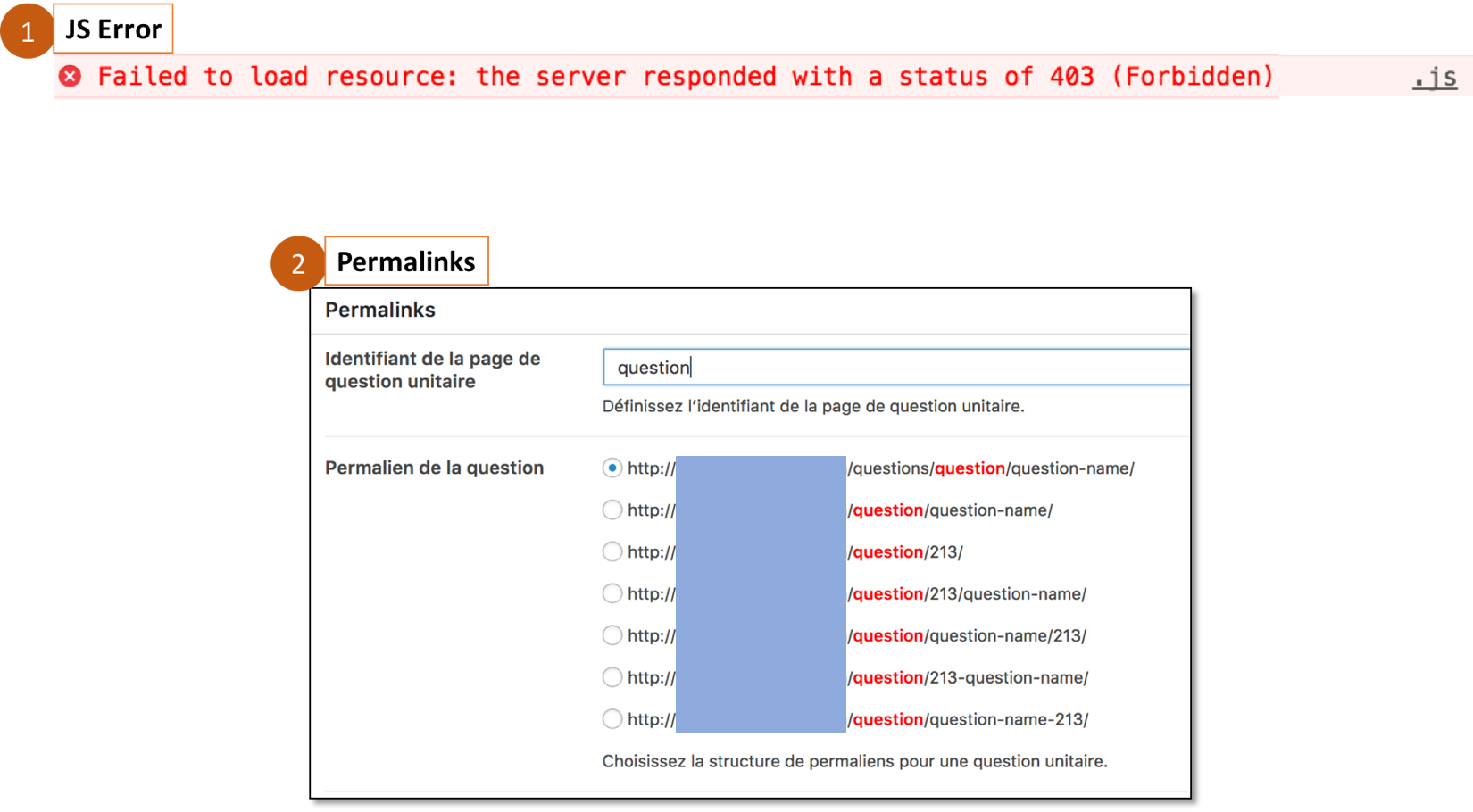 It's done. But I still have the same problem.
And what about the js file ?
And about the description textarea ?
Kind regards,