Everyone is eagerly waiting for AnsPress 3.0 release. We did many core improvements and bug fixes in this version. Most of the bugs are fixed and we are very close to release AnsPress 3.0. I will talk about few major updates of AnsPress here.
Informative Dashboard
Improved AnsPress dashboard for better information and insights.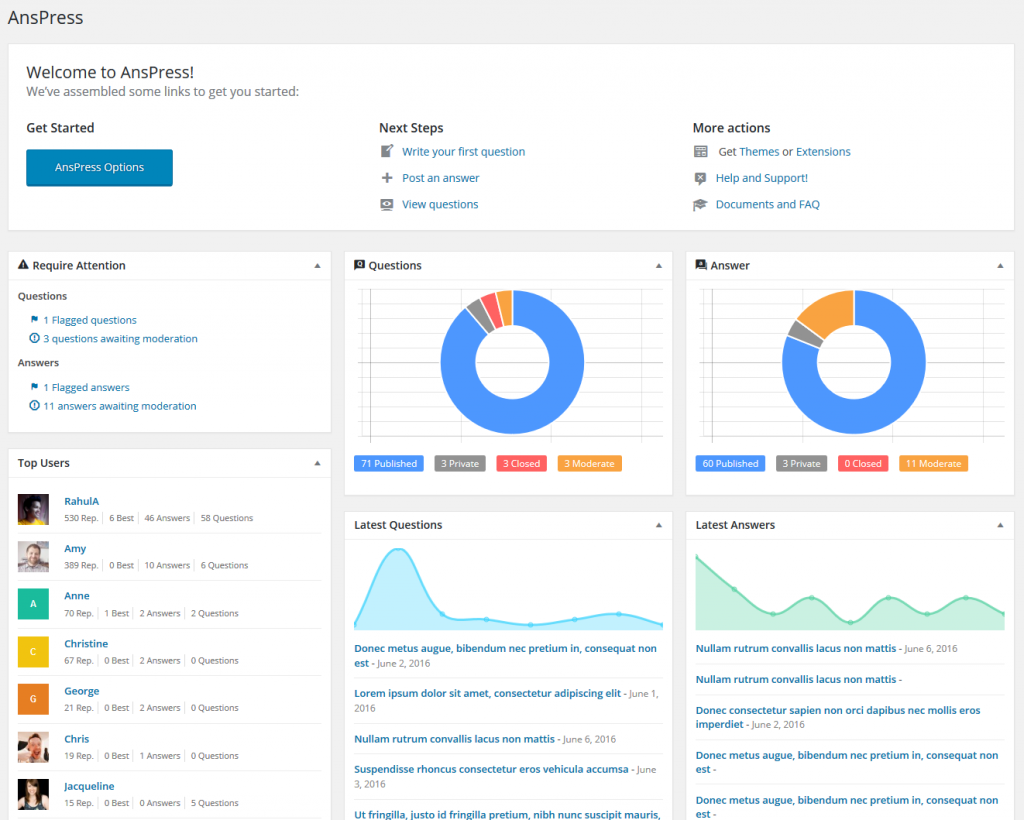 Load form using Ajax
This was reported many times that AnsPress single question page loads very slow and we figured out that TinyMCE is behind the issue. So we decided to load answer form using Ajax when its required.
Category hover card
Category hover card (Show category details when hovered over link). Also a featured image can be added for a category.
Improved user hover card
Now we are rendering hover card using JS template.
Improved filters
New and improved list filter. This new filter will be loaded only when user clicks on it. This new filter is loaded using reusable JS template to speed up page load. Previously there was a bug, when there are lots of terms, AnsPress fails to show all of them. From now on filter term can be searched and filtered. Also selecting multiple term is possible with new filter.
Mention Suggestion
Now easily mention user with suggestion.
Add your comment