Some of the strings can't be translated
Hi!
At the beginning, thanks for this awesome plugin!
I have a little issue when trying to translate some of the words what stayed in English, although my site is in Polish: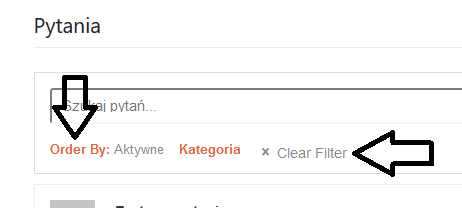 However, I've checked the .po file stored in /wp-content/plugins/anspress-question-answer/languages and everything seems to be fine – strings are translated properly:

These are just samples, because there are more of them.
I have no idea where to look for the problem. I think it might be a bug.
I will be extremely grateful for your help 🙂
Best regards,
Przemek
I'm having the same issue… Even the most important one "Submit Question" button is untranslatable.