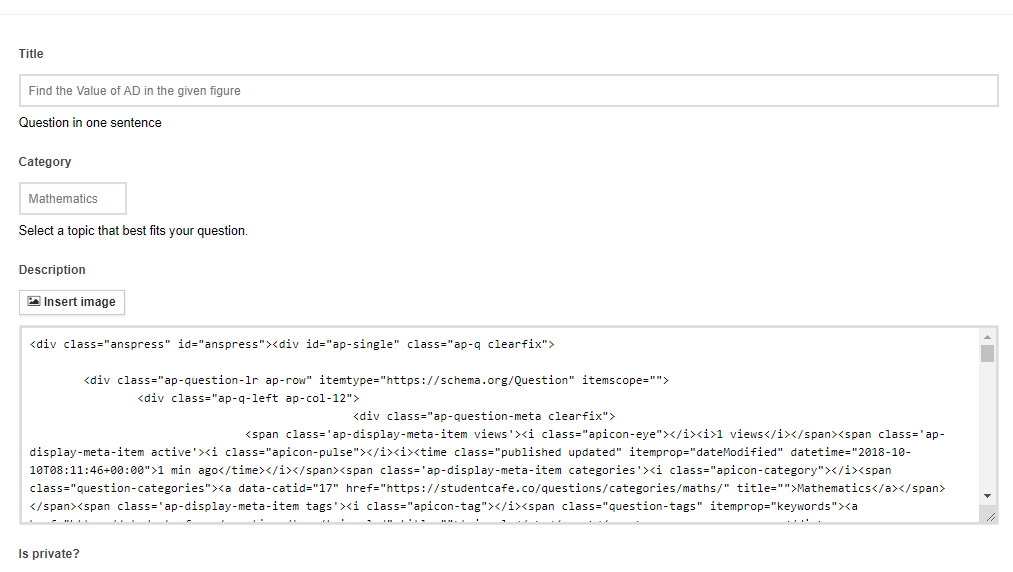 When i upload image in question, it show image successfully upload but Image box still there and image did not show.. and when i edit question from frontend it shows like this…
Website: https://studentcafe.co
Hello,
Sorry for delayed replay. I tried to check to find the cause of issue in your site last time you shared the credentials. It seems like some HTML tags are missing or not closed in theme hence this issue happening.
Can you kindly get in touch by email [email protected] and provide me admin access so that I can try with different theme.