Questions are not showing, although posting…why?
I have save and re-saved permalinks and all pages are set correctly in options… also AP moderator was never recreated… I used your tool to clean out all values and then reset… and now I am having all these issues… I get the question in email, I answer the questions and get a similar page as this…. but one I submit and publish… it shows counts in Questions and Answers but no actual anything shows… and I am get permission issues as well even in administrator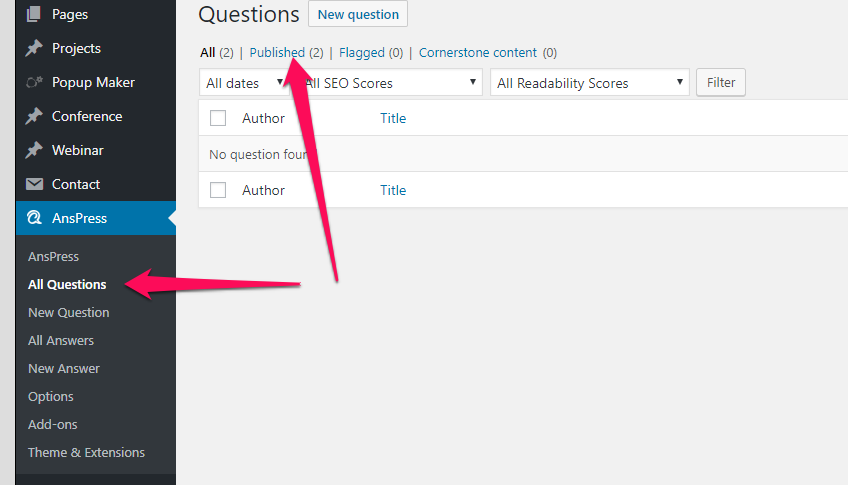 Hello,
Its look like a conflict with some plugin. Please try disabling plugins.