Sir I have got a small issue
in unseen button it shaws all messagesie "All" & "Unseen" Shaws no difference, But "Seen" Button works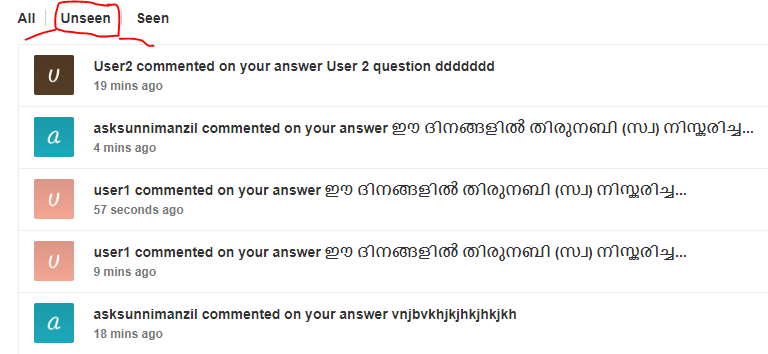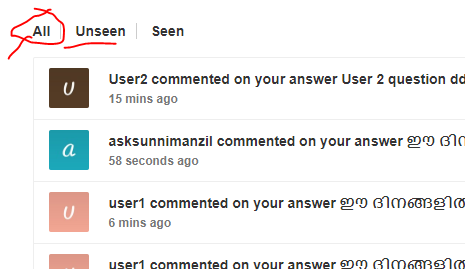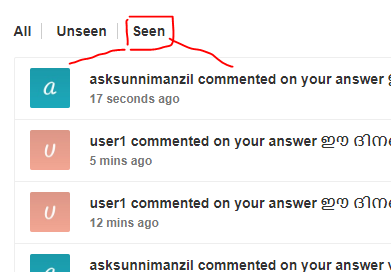 Hello Gokul,
All tab show all notification ordered by newest. Unseen tab show only notifications which are not marked as read ordered by newest. If you click a link from unseen then it will move for that tab to seen tab.
You are viewing 1 out of 1 answers, click here to view all answers.