Losing toolbar on answer editor after WordPress core update
Hello,
After updating to WordPress ver 4.9.7, which contains an update to TinyMCE (ver 4.7.11), whenever I click inside the answer editor (on the front end), the toolbar disappears.  This is happening in multiple browsers on multiple computers and with users with different roles.
The first image is how the answer editor looks when the page is loaded.  The second image is after I click inside the "Write your answer…" area.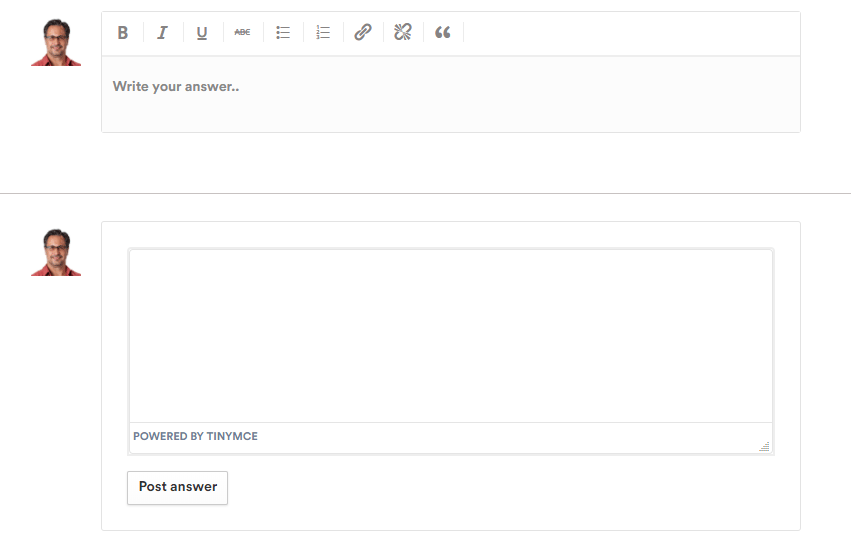 In my troubleshooting attempts, I noticed
<div id="answer-form-c" class="ap-minimal-editor">
gets changed to
<div id="answer-form-c" class="">
after clicking inside the answer area.  When I manually add the class back using my browser's developer tools the buttons reappear. I cannot find any CSS styles assigned to ap-minimal-editor nor can I figure out what gets run when I click inside the answer area.
WordPress ver 4.9.7
AnsPress ver 4.0.5
Has anyone else run into this issue or know how to resolve it?
Thanks,
robertg