How do I point to Notifications Page?
When logged in, I have notifications that are appearing (screenshot below)

When I click the link, the following appears (screenshot below)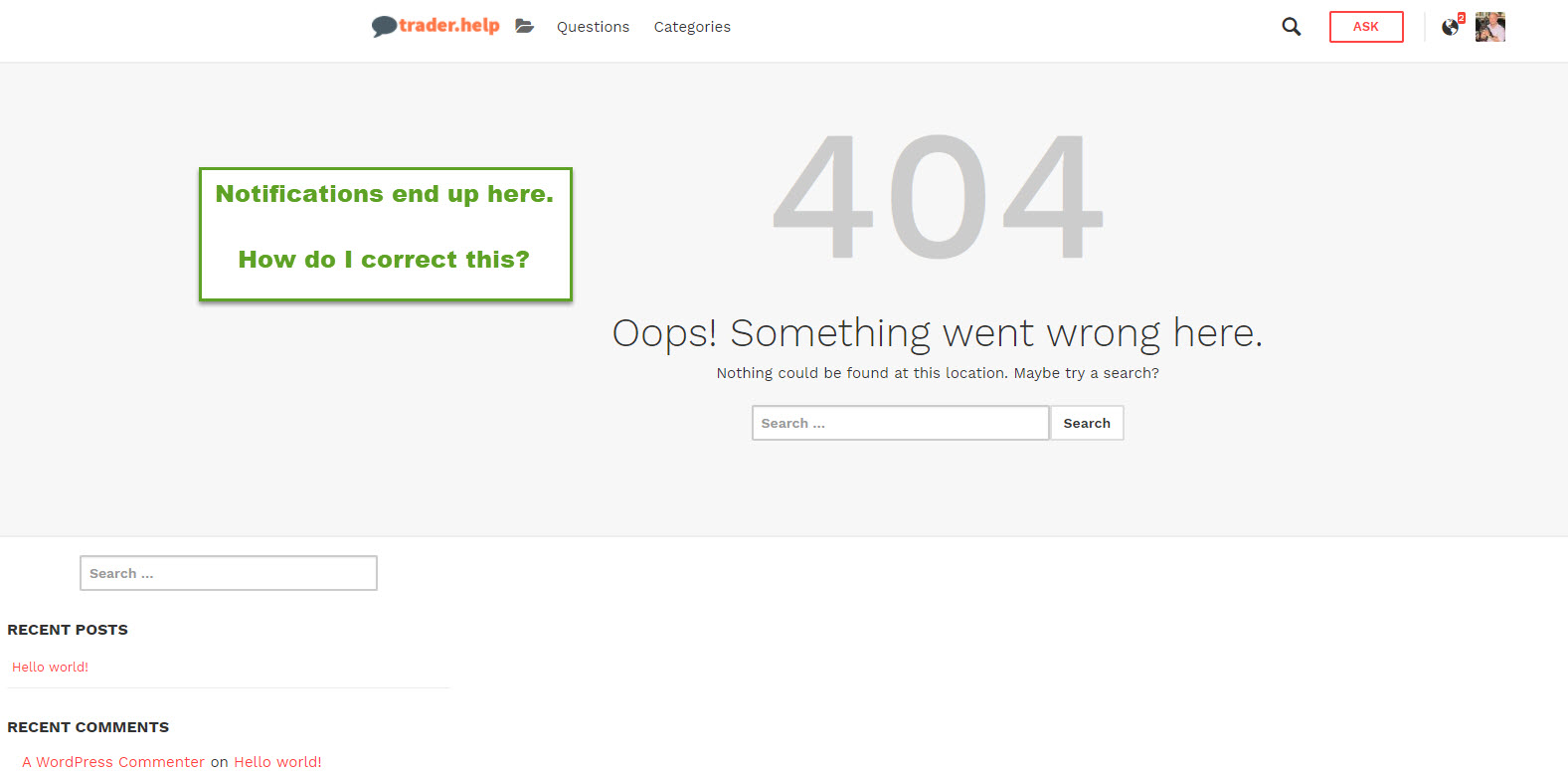 Anyone know how to correct this problem?
Question is closed for new answers.
Hello Emmett,
This was already solved in newer version which was released released yesterday in GitHub. I will push it to wp.org today.