Elements in form appear twice
Elements in form "Ask a question" appear twice. I tested with several browsers (Chrome, Safari), with or without login, with a different theme, with disabling other plugins… What it wrong?? Also, the French translation does not seem to kick in. I don't have the same problem with other plugins. Can you help? Can I do some other test? Thanks!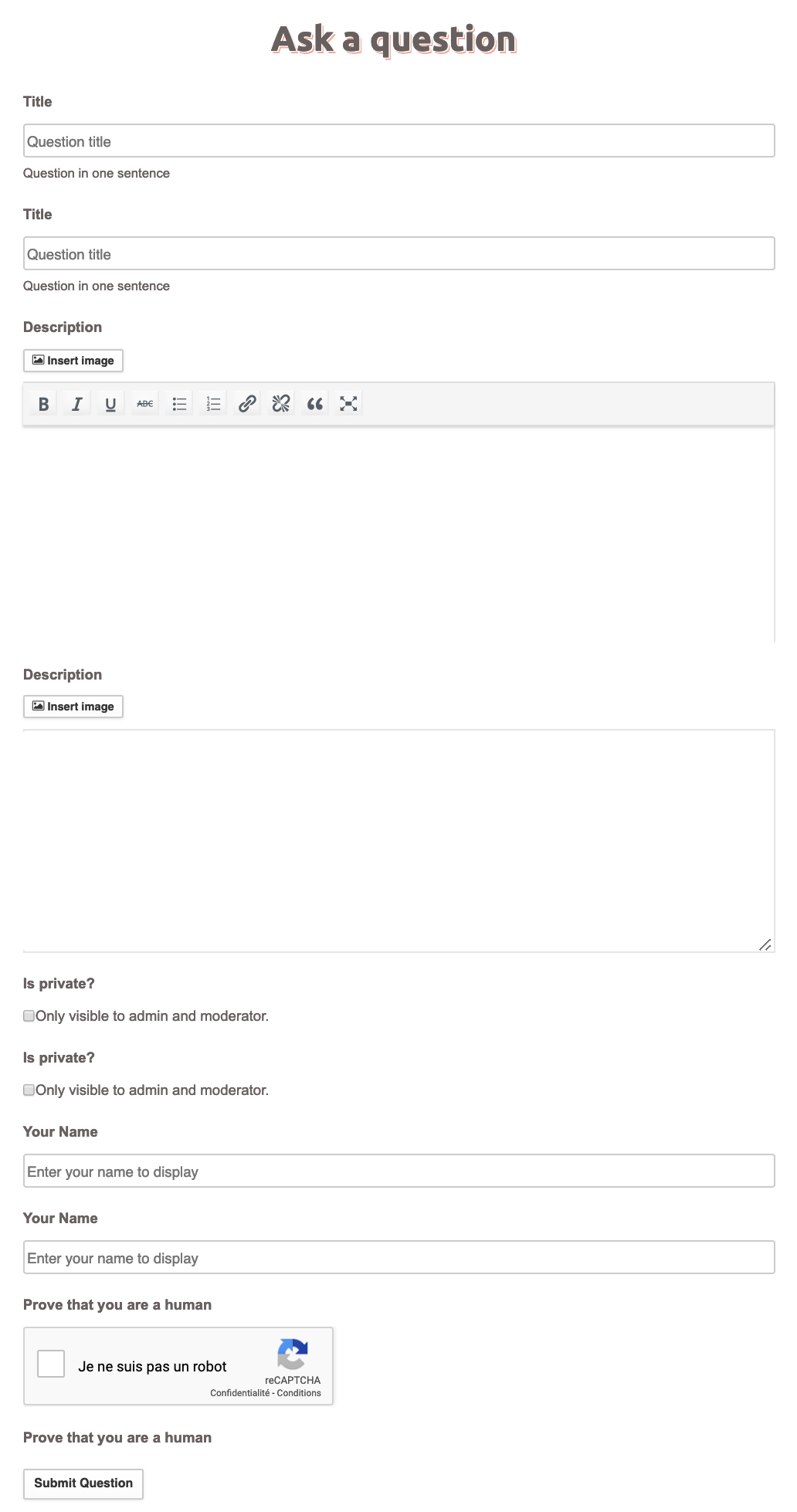 I am having the same trouble when using shortcode for the ASK FORM to the sidebar. Please help me how to fix this.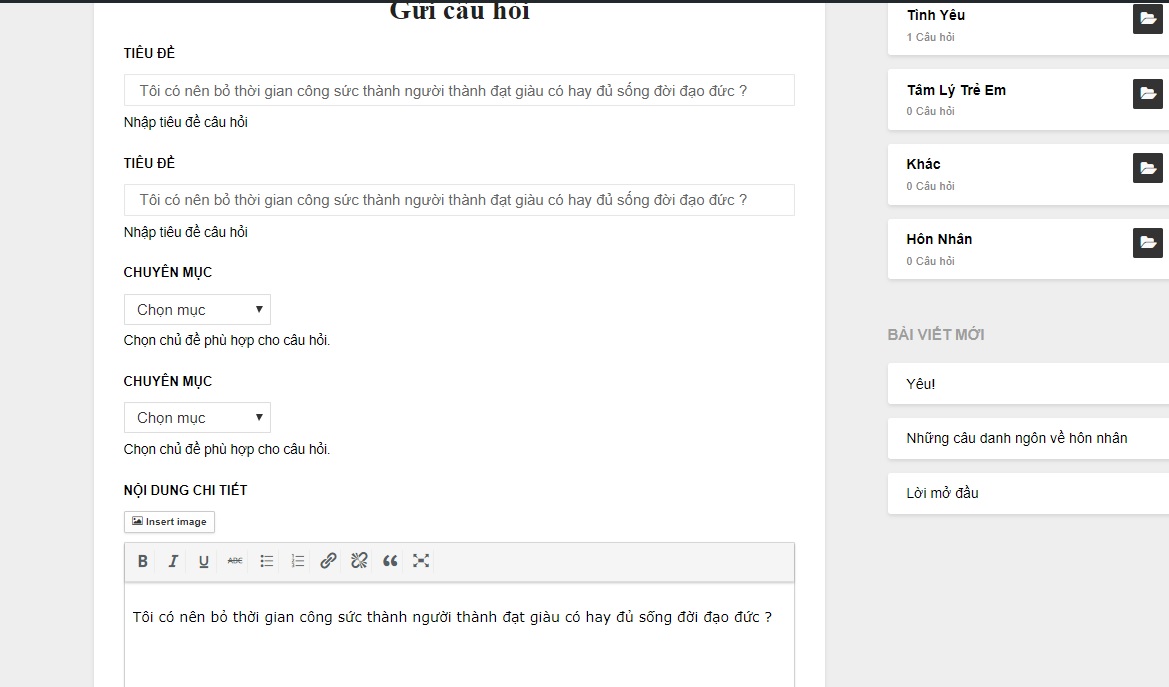 If Seo plugins are installed! Edit this address at https://site.com/questions/ask/ Enter something in the setting link Solving the problem!