i cant edit submitted answer. already tried using 2 account. a participant or an administrator, still error.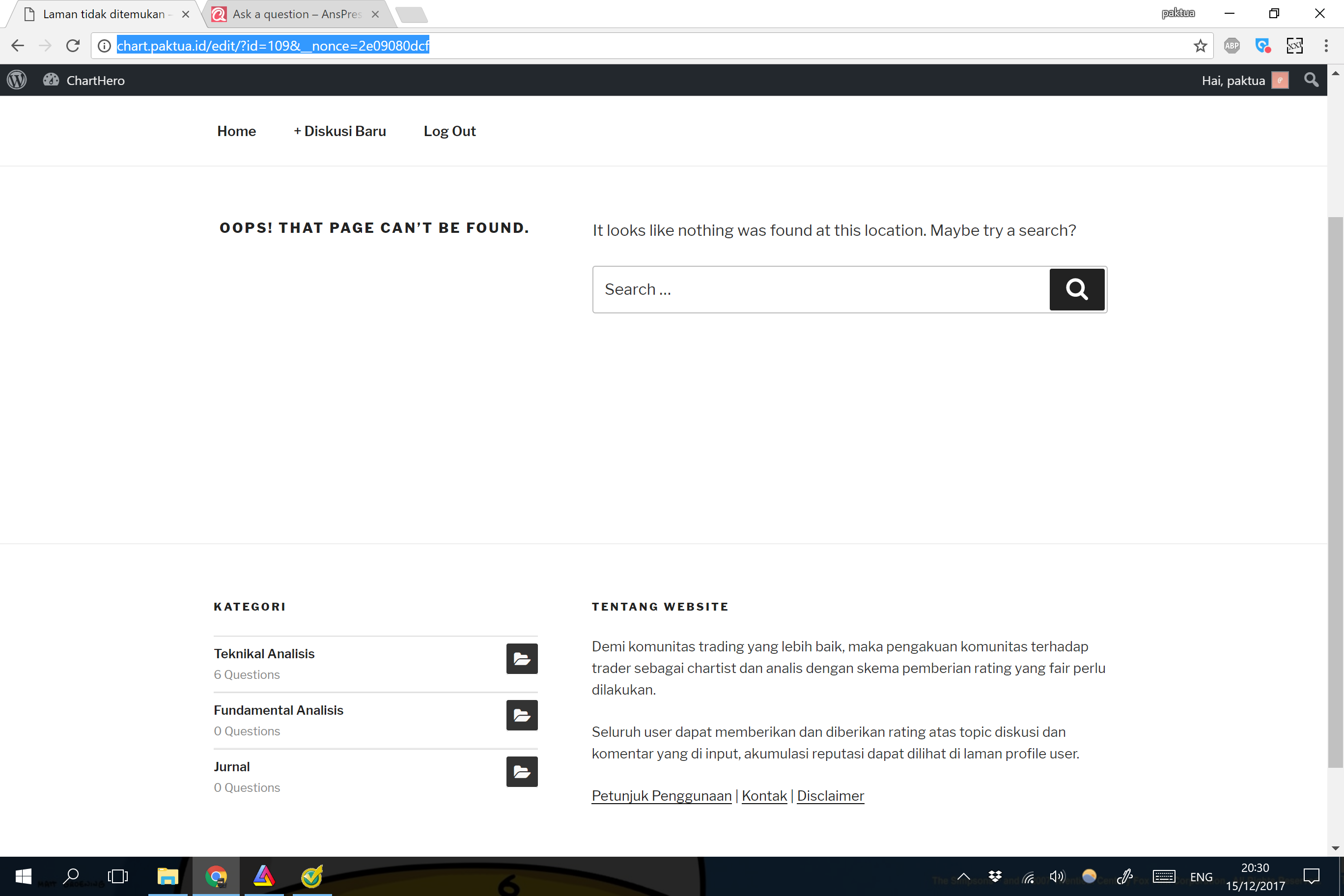 Question is closed for new answers.
update:
I tried at two different sub domain it still failed to edit submitted answer. all anspress plugin are updated to 4.1.6 version.
and as i mention above, i tried to edit my answer here, and it works.
i find a different permalink structure.
when i edit answer on my site here the permalink:
http://chart.paktua.id/edit/?id=159&__nonce=538c184b8b
when i edit answer here:
https://anspress.io/questions/edit/?id=28223&__nonce=f590614a99
and i tried manually add 'questions' on my permalink, still error not found.
i also disabled all other plugin. still error not found.