Counting issue in Anspress Admin Panel
Hi,
As of 9:12 AM, Github master zip, I noticed (mis-)counting issue in admin panel.
Screenshot 1 – Anspress main is showing Counts as "2", while All answers is showing only "1". Flagged is showing "1" (which is technically itself is counted under All answers), so what is the 2nd number for Anspress main?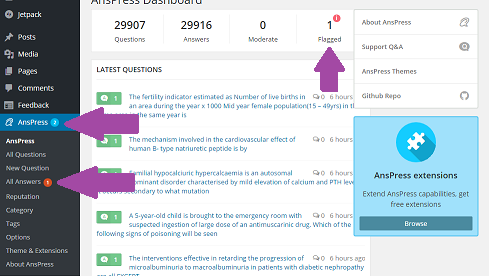 Screenshot 2: When I clicked on the Flagged "1", I got following error –

Screenshot 3: The flagged counter showing 1, while there is no flagged question.