Anspress is effecting Posts with comments – 4.1.7
Hello Rahul,
Using Anspress 4.1.7 – latest from master 2018-01-19
Anspress is hiding sidebar, comments+comment form and WordPress admin top bar on all the pages with comments.
Changing theme to "Twenty Seventeen" or disabling plugins did not help.
Enabling option "AnsPress JS and CSS only on Anspress pages" did not work.
Posts with no comments work as expected: link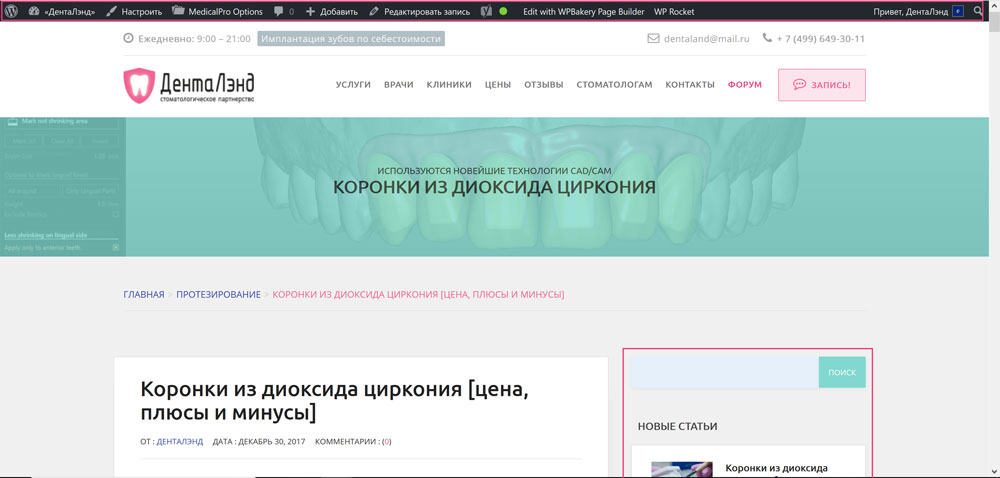 Posts with comments hide sidebar, admin bar, comments: link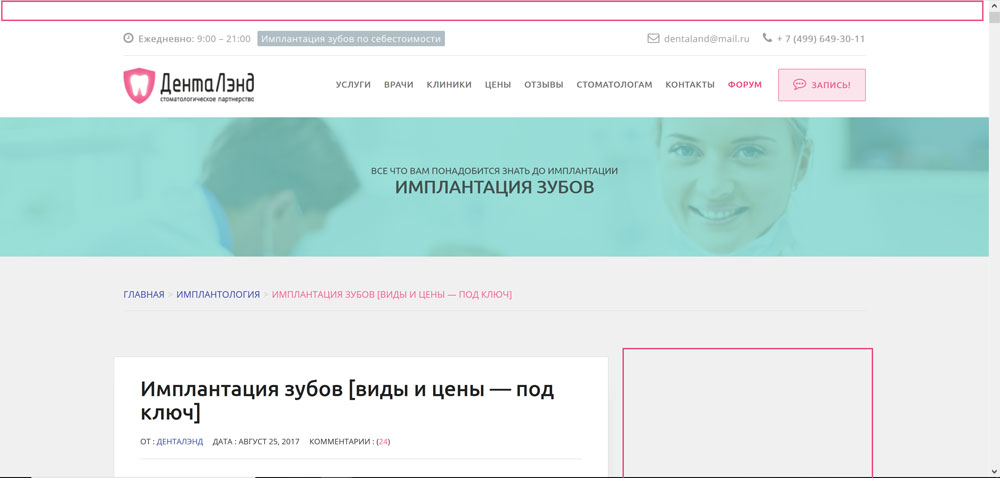 Best regards!
Edited 2018-01-22
Error in consol "Mixed Content":
Blocked loading mixed active content "http://dentaland.ru/wp-content/plugins/js_composer/assets/lib/bower/font-awesome/fonts/fontawesome-webfont.woff2?v=4.7.0"
[Learn More]
implantaciya-zubov
Blocked loading mixed active content "http://fonts.gstatic.com/s/ubuntu/v11/4iCs6KVjbNBYlgoKew72j00.woff2"
[Learn More]
implantaciya-zubov
Blocked loading mixed active content "http://fonts.gstatic.com/s/ubuntu/v11/4iCs6KVjbNBYlgoKfw72.woff2"
[Learn More]
implantaciya-zubov
Blocked loading mixed active content "http://dentaland.ru/wp-content/plugins/js_composer/assets/lib/bower/font-awesome/fonts/fontawesome-webfont.woff2?v=4.7.0"
[Learn More]
implantaciya-zubov
Blocked loading mixed active content "http://fonts.gstatic.com/s/ubuntu/v11/4iCs6KVjbNBYlgoKew72j00.woff2"
[Learn More]
implantaciya-zubov
Blocked loading mixed active content "http://fonts.gstatic.com/s/ubuntu/v11/4iCs6KVjbNBYlgoKfw72.woff2"
[Learn More]
implantaciya-zubov
Blocked loading mixed active content "http://dentaland.ru/wp-content/plugins/js_composer/assets/lib/bower/font-awesome/fonts/fontawesome-webfont.woff2?v=4.7.0"
[Learn More]
implantaciya-zubov
Blocked loading mixed active content "http://fonts.gstatic.com/s/ubuntu/v11/4iCs6KVjbNBYlgoKew72j00.woff2"
[Learn More]
implantaciya-zubov
Blocked loading mixed active content "http://fonts.gstatic.com/s/ubuntu/v11/4iCs6KVjbNBYlgoKfw72.woff2"
[Learn More]